Low salt

gluten free


msg free

.
Caffrey's Premium Sauces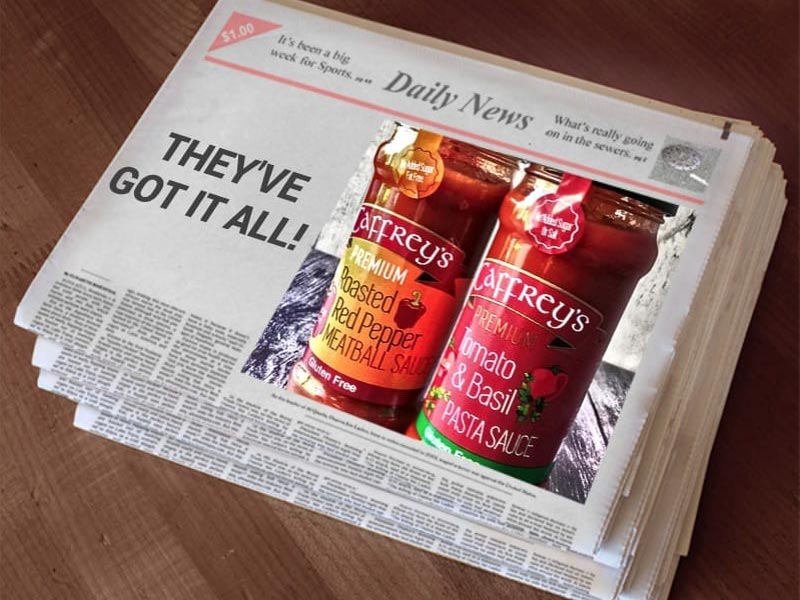 Read All About our Featured Sauces.
This page is all about our extremely versatile dynamic duo - our Tomato & Basil Sauce and our Roasted Red Pepper Meatball Sauce.
Our Roasted Red Pepper Meatball Sauce is zero fat - perfect for all the slimmers! We don't add sugar - we use Carrot puree for sweetness. Low salt, Gluten free and with no artificial additives or monosodium glutamate (MSG). Excellent as a cook in sauce for meatballs or use as a pour over pasta sauce. Can also be used as a relish or as a delicious dip!
The Tomato and Basil Sauce is a traditional Italian recipe which can be used as a pour on sauce for pasta or for bolognese. It can also be used for making a lasagne or as an authentic Mediterranean meatball sauce. Low in fat and zero salt.