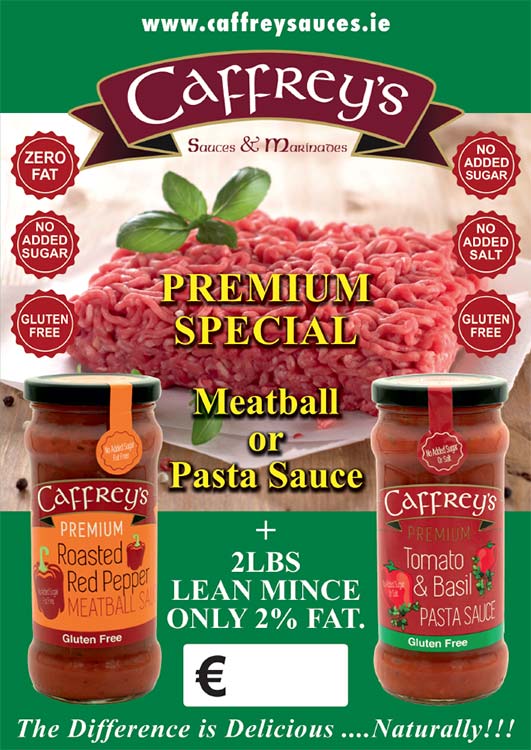 Premium Special Poster for Stockists
Download and print this Caffreys Sauces poster for display in retail outlets. File format Adobe PDF - Size 6.4Mb.
Mid term premium special!!
Make your own meatballs with Caffreys zero fat roasted Red pepper sauce
Or
Caffreys delicious Tomato & Basil Pasta/Bolognese sauce with mince and spaghetti.